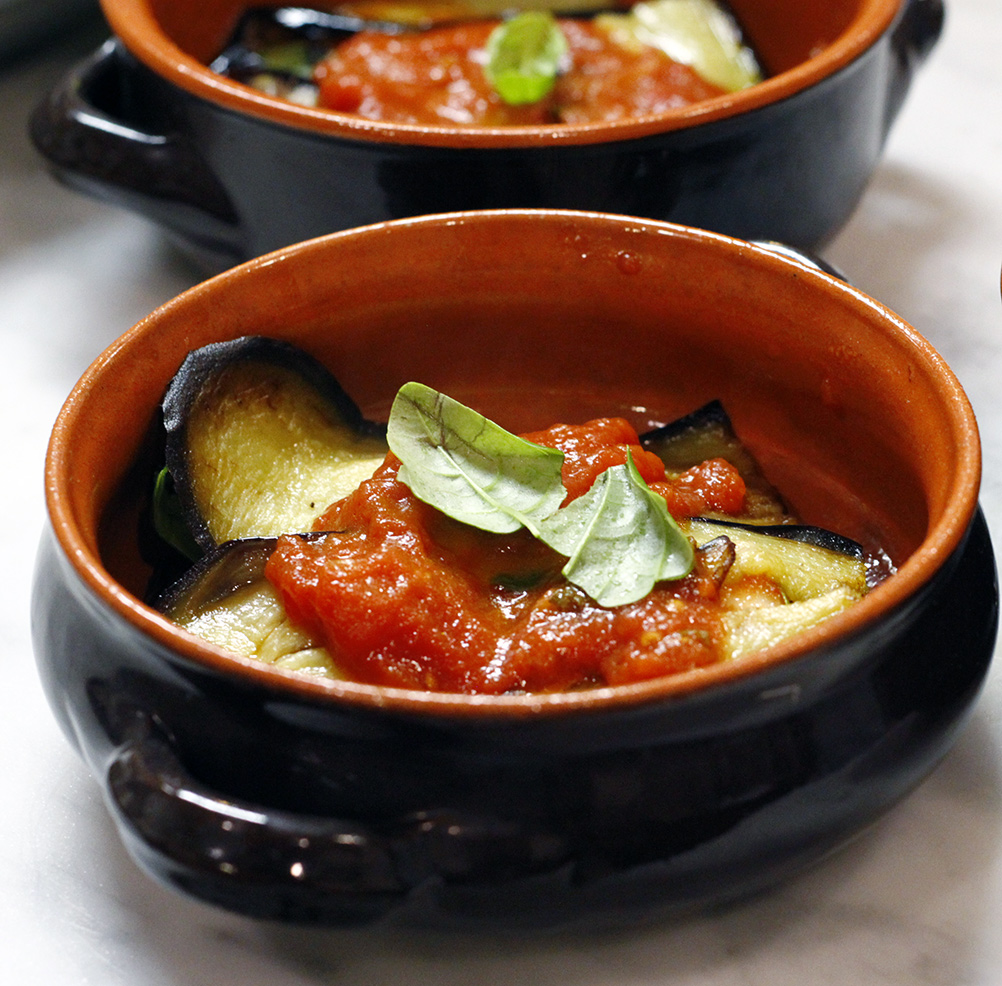 VEGETARIAN MENU: PASTA AND EGGPLANT "PARMIGIANA"
Morning session 11:00 – 13:30
Evening session 18:00 – 20:30
From 1 up to 10 participants

In case of food allergies or intolerances, please contact us
You'll be greeted with a welcome prosecco served with locally produced vegetables and cheese.
Then you'll learn to prepare coffee tiramisu, made with Neapolitan coffee, Italian mascarpone cheese and chocolate chips.
The next step will be the main course: eggplant "Parmigiana"
The third step will be the fresh pasta from scratch that will be mixed with fresh tomato sauce.
At the end, you'll enjoy your own handmade food while relaxing with a good white or red wine. There is a lot to be said for good food, wine and conversation.
Menu
Welcome Prosecco cocktail with a tasting of local cheeses and fresh seasonal vegetables
First course: handmade pasta (gnocchi or scialatielli)
Second Course: eggplant "Parmigiana"
Dessert: coffee tiramisù
Still or sparkling water and local wine (white or red)